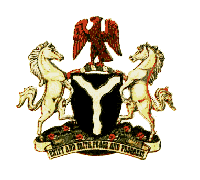 ---
ZIKISM
My father's pre-independence theme was for an end to colonial bureaucracy in Nigeria. Today, Nigeria is free from colonialism, free to work out her own great destiny and free to show the light to the peoples of Africa, everywhere. Since her future is intertwined with the future of our great continent, Africa, we cannot sit back and let a couple of tyrants stop us from showing that light and destroy the foundation laid by our founding fathers. According to Zik, "the challenge of Nigeria…as a free state in twentieth century Africa is the need to revive the stature of man in Africa and restore the dignity of man in the world." I have seen visions of Nigeria becoming a great nation again, in the emerging continent of Africa. Visions of Nigeria being a country where Nigerian men and women have easy and equal access to the essential amenities of life. Visions of a Nigeria, whose citizens have no reason to be ashamed to accept their ancestral links to her. Visions of a Nigeria where civil and human rights of citizens are respected and protected by the government. Visions of a Nigeria in which her leaders are ruling for the good of the people, and not to acquire riches for themselves. Most importantly, visions of a ONE NIGERIA in which the Igbos, Yorubas, Hausas, and all other tribes live as one big happy family. This is the future of Nigeria that I see.
How can these visions be realized? One way that I believe these visions would be made possible is if the youths of our country are regarded as important figures and contributors to the development of our great nation. These individuals, the next generation of Zikists, should first see themselves as being important to the betterment of Nigeria's state. Where is the new generation of Zikists? The new generations of Zikists are currently present in our societies, but would only make their presence known when the time is right. They are the leaders of tomorrow, and Nigeria's success in the future depends on us. When the time comes, the next generation of Zikists would flood Nigeria with great ideas that would resurrect Nigeria from the dead, where she does not belong.
Every Nigerian, especially the youths, should read Renascent Africa, a book written by the greatest Nigerian to ever walk the surface of this earth, The Rt. Hon. Dr. Nnamdi Azikiwe. In the past, this book was an inspirational work for the youths of Nigeria during the fight for Nigeria's independence. Our destiny as youths is to build the new Africa. For this to be possible, Zik suggested five principles that was needed-spiritual balance, social regeneration, economic determination, mental emancipation, and political resurgence. Spiritual balance is having respect for other people's opinions and views, and recognizing their right to have their own opinions. Two, social regeneration is expelling national, religious, racial, tribal, political-economic, and ethical prejudice. Three, economic determinism is realizing that being self-sufficient economically is the basis for rescuing the Renascent African. Four, mental emancipation is having the knowledge of African history and accomplishments, to dismiss any kind of complex exhibited by any race or tribe. Lastly, political resurgence means political freedom for colonial societies, this seeks to regain the sovereignty that Africa has lost. As Zik argued, once the African has cultivated spiritual balance, he is socially regenerated, economically self-sustaining and mentally emancipated, then political freedom would follow as a matter of inevitability.
A word of advice to the old breed, as they are called in Nigeria, is to allow the youths to take active part in the leadership of our great nation. They should read a poem that my father wrote on this issue, in which he pleaded with the old breed to glorify their past by giving way to the youths. The poem "Consummatum est" reads:
Now is the time to make way for our youth
And give them chance to do what they have planned
To make secure the freedom of our land,
Pursuing fervently the path of truth.
We've had our chance to serve our native soil,
We've done our bit to build our nation sound,
We've fought the wars and won, but then we've found that we have left a legacy of toil.
This nation shorn, some one must build anew,
This nation torn, some one must mould and forge,
Bank that was swallowed, some one must disgorge,
New friends and comrades, some one must now woo.
The old, we must admit have done their best,
We now should sing our "Consummatum est."

This poem should be a warning to those political juggernauts, who have refused to retire, and are still actively involved in Nigerian politics. They should start thinking about making way for Nigerian youths. Give the Nigerian youths the opportunity to express their plans for the government, and turn around the future of our country with new ideas and views. The old generation has done its best, therefore it is now time for them to give way to the young ones to build new concepts and structures. Only the young generation can mould and forge forward our torn nation. As my father said, "Politics is the game of youth…neither Alexander the Great, nor Julius Caesar had gray hair, wrinkled brow, honors etc before they set out to see and conquer. The same is applicable to…other great men who have left their political achievements in history…But we must warn the youngsters as ever as we had done that hard work and diligent studies will fetch far richer dividends…By education I do not mean simply learning, I mean…training…the head, hand and the heart [and] training in mind, in morals and in hand that helps make one socially efficient."
In conclusion, I would repeat what my father said a couple of years ago, that "there is a destiny for Africa and the Renascent Africans. And neither the forces of time nor the forces of space can obliterate this destiny. Come now, Renascent African, believe in yourself. Take heart, Renascent Africa, the best is yet to be."
---
THE BEAUTITUDES OF YOUTH
Blessed are the youth, for theirs is the earth and all therein.
Blessed are the youth-in-mind, for theirs is the heritage of a new social order.
Blessed are the mentally alert, for theirs is the heritage of a society which calls a spade a spade.
Blessed are those who have a social vision, for they shall leave their footprints in the sand of time for prosperity to cherish.
Blessed are those who are not self-opinionated, for they shall be lauded by prosperity.
Blessed is the New Africa, for it is the heaven of those who know the have a rendezvous with life.
Blessed are you, Renascent African, when Old Africa shall castigate the signs of the new order and shall concoct all forms of accusations against you falsely; rejoice and be glad, for prosperity shall appreciate and realize your dreams.
Blessed are the evangelists of the New Africa, who go from place to place, debating with the scribes and Pharisees and Sadduccess of the Old Africa, for they lay the foundations for a new social order which is intangible and immutable and inevitable.
Blessed are the youth of Renascent Africa, who refuse to take a backseat on the saddle of the institutions of their society, for by exposing the graft, corruption, chicanery and incomptency of the Old Africa, They would carve their names immortal in the annals of New Africa.
Blessed are the youths of Renascent Africa, who have volunteered to exterminate all the bad relics of the Old Africa, to make way for the New Africa, for they have a rendezvous with life, and shall walk with God and shall see God.
Blessed are the youth of Renascent Africa, who refuse to be intimidated, brow-beaten, cowed, mocked, mobbed by the Old Africa, for they shall grow stronger and sounder in spirit and in body.
Blessed are the youth of Renascent Africa, who see in truth a virtue or virtues, and sacrifice even life so that false hood and its concomitants may be eradicated from the face of the earth, for they shall be replenished with knowledge and wisdom.
Blessed are you, heroes and heroines of Renascent Africa, for you are men and women of destiny, and no force, however potent or subtle, shall deter you from your goal-the crystallization of the New Africa.
Blessed are the brave and courageous of Renascent Africa, for they shall be heirs to the constructive heritage of the Old Africa.
Blessed are the youth in mind, for theirs is the heritage of a new social order.

---
THE ZIKIST THEME SONG
My life has been a joy to me
No matter where I go
I've learned to live in harmony
With kindly friend and foe,

What though the adder stalks the way,
At me to pounce, with greed?
Its frame howbeit will decay,
To vilify its deed.

For life must role and men must sway,
Like atoms of the air,
And live we must from day to day,
To dodge the devil's hair.

But life has been a joy to me,
No matter where I go,
I've learned to live in harmony,
With kindly friend or foe.

THE ZIKIST NATIONAL PRAYER
O Almighty and Everlasting God of the Universe, God of Africa
Give ears to the prayers of Thy children who assemble here
To implore Thee to give us freedom from [tyrants, dictators and despots]
And freedom to own and enjoy this portion of Thy earth
Which Thou hast, without a mistake allocated to us.